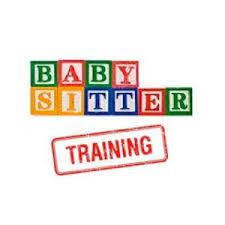 Online / Hybrid Babysitter Training with optional CPR/First Aid (available everyday)
Certifications are issued upon completion of all registered for components.
An email will be sent to your registration email address from Salesforce Automation Account with the directions for completing your online portion.

Online
Work at your own pace
Engaging and Interactive courses
Start taking your course right away
Course access after completion
Designed primarily for youth ages 11 and older, this online course will prepare students to be better babysitters. Topics include how to provide care for infants and children; how to stay safe; what to do in an emergency; how to choose age-appropriate activities; and how to recognize and handle a variety of behaviors. Students will also learn the basics of starting a babysitting business. The course consists of six interactive modules featuring video, activities, games and tools babysitters can use to build their knowledge and skills and manage their babysitting business. This course, which includes a final exam at the end, takes about 4 hours to complete. Students who successfully complete the course will receive a printable certificate.
Add on
The 2021 Child and Baby First Aid/CPR/AED online course equips students with the knowledge necessary to recognize and care for a variety of first aid, breathing, and cardiac emergencies involving children and babies. This course is taught online only (accessed via mobile, desktop or tablet) and does not meet OSHA requirements for workplace certification. To receive a valid 2 year Red Cross digital certificate that is OSHA compliant and meets other workplace and regulatory requirements, you must enroll in an Instructor-led skill session within 90 days of completing the online course which is an additional cost. We recommend verifying the location of the skills session before registering. If immediate certification is needed, we recommend enrolling in either an instructor-led Training or Blended Learning course.
Add on
Hands on skills – 1 hour in the classroom. email us for your one on one hands on.
There is no cancellation for this online course.
Babysitter Training Online only  $50
Babysitter training + Child and Baby First Aid/CPR/AED online $90
Hybrid Babysitter training (online) + Child and Baby First Aid/CPR/AED (requires in person skills on CPR/first Aid) $130