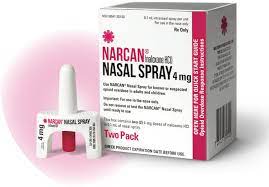 Upon Registration – An email will be sent to your registration email address from Salesforce Automation Account (it may take up to 24 hours for your online link to be delivered to your email) with the directions for completing your online course. upon completion your certification will be issued. 
Narcan-First Aid for Opioid Overdoses
Online
·    Work at your own pace
·    Engaging and Interactive courses
·    Start taking your course right away
·    Course access after completion
The First Aid for Opioid Overdoses Online course will provide you with the knowledge and confidence you need to respond to a suspected opioid overdose emergency. You will learn to identify the signs and symptoms of a suspected opioid overdose and then the appropriate care to provide based on the responsiveness of the person. This course includes information on how to use several different naloxone products — a nasal atomizer, Narcan and EVZIO — to reverse the effects of an opioid overdose. This interactive course includes audio and video and takes approximately 45 minutes to complete. You must pass a final quiz to complete the course.
Register Here for Narcan Training 
There are no refunds or cancellations for these online classes.