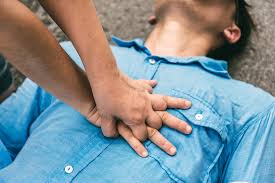 REGISTER HERE – even though it is free, we have limited space.  Registrations count 🙂
Wear a mask, come join a short seminar on hands only CPR with skill session.
This is not a certification class. A class for those wanting to know what to look for and do hands only compressions.  We will talk about signs and symptoms and what to do if someone has a cardiac event.
Bring a lawn chair **outdoor event