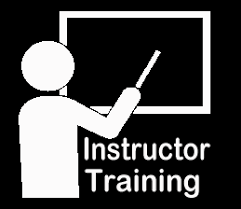 This is a 3 part class. This is a hybrid class and you must complete 2 online portions before attending an in the classroom session.
Please read all content and registration link is at the end. 
This course will train instructor candidates to teach basic-level American Red Cross First Aid CPR and AED courses.
In order to participate in this course you must possess a current basic-level American Red Cross First Aid/CPR/AED (or higher level) certification or equivalent and be at least 16 years of age on the last day of the instructor course.
Upon registration it is important that you review and follow the directions on the e-mail attachment sent with your registration confirmation. This is a blended learning course consisting of online content a skills session and classroom segments. Online material must be completed prior to attending the classroom activities.
An email will be sent to your registration email address from Salesforce Automation Account with the directions for completing your online portion. You will email your online completion certificate to bjackson72@me.com for the second online portion that will need to be completed and email verification of completion and upon successful completion of both online portions you will be assigned materials that you will be teaching the day we meet in class face to face.
**If you do not complete both online portions within 24 hours of the course, you will need to reschedule** Less than 24 hours of receiving your teach assignment will not give you ample time to prepare. New registrations will not be accepted 48 hours prior to physical meeting in the classroom date.
Class Location: Light Gray metal building with a wooden awning over the door. 1.1 Miles from Don Owens Sports Complex. On the left directly across from Victory Lane (look for the red and white victory Baptist church sign).
If you are sick, please reschedule.
Classes with zero registrations the day before the class are subject to cancellation. Please call if you are registering less than 24 hours before the class to ensure the class is going to make.
There is a cancellation policy for this course.  Please see your registration documentation.
Thank you and we look forward to seeing you.